As you may know, mods are not elligible for Person of the Week (persons working for kong, modding for kong, living with someone working or modding for kong, mowing the lawn or cleaning the pool of someone working or modding for kong or the pet poodle of the cleaning lady of the aunt of the big brother of the best friend of someone working or modding for kong are not eligible for this award). However, this week an exception has been made for a special user, a user who is closer to the PoEW (Person of Every Week) than PotW. This user is Valkyrie, and we just want to say thank you for everything you have done :).

So we are happy to announce that......

The person of the week for the 3rd of September is
valkyrie!
Well what can we really say about Valkyrie? She is known and respected by pretty much everyone that comes in the HoO.
There comes a time when, sitting comfortable in our
padded Hall
, we must turn our eyes to the past, and remember the Kongiverse as it once was - a formless place, where the wind howled over the
abyss
. Then Val got a room. Maybe several? We have a hard time not falling asleep during history lessons. Anyway; Val has made The HoO what it is today, she took a room full of
reprobates
and turned us into a room full of
polite reprobates
. She can take a joke, give as good as she gets and still find time to take out the trolls with her trusty ban thimble (now with it's new
tea cosy of silence
). We are indeed like a
weird, twisted, bizarre family
. And, like any weird bizarre twisted family, we come together at least once a year to celebrate at the
oldest weirdest one's
place. That place is The Hall, and that weird musky odour is all the love she's put into it.
So let's all say a big Thank You together to val for what she has done!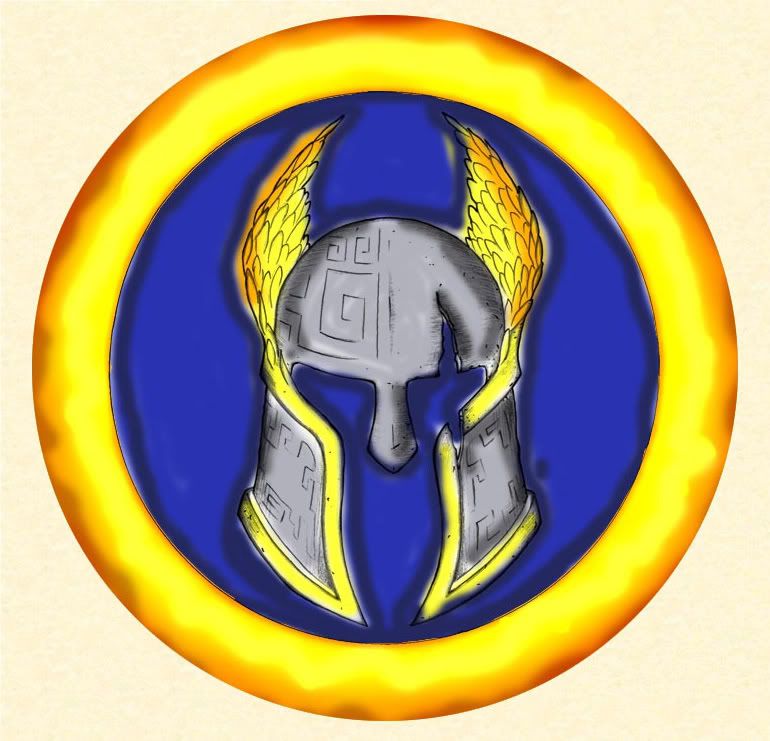 The Shield of Odin
Awarded to Valkyrie on 3/9/08
Lots of love from everyone in The HoO.